Please join us for a fun-filled night as we celebrate our incredible fundraising efforts for 2022 at the Blue Bottle Gala Dinner. The evening will include guest speakers, recaps of our epic events, and fundraising activities. Help us raise crucial funds for The Kids' Cancer Project to find treatments and cures for childhood cancer.
For more information about our "Reef 2 Water" Jet Ski Trek & Blue Bottle Gala Dinner, please visit our 'Events' tab.
Please show your support for our JetSki Riders, who will be travelling 1,500KM from Long Reef NSW to Agnes Water QLD raising money for The Kids' Cancer Project.
​Those who knew Alana, knew that she enjoyed her sports …. and she was very good at what she did!!
Alana loved Netball, and was Goal Shooter for the Collaroy Plateau U14A team when she got sick. Alana was a valuable member of various Rescue & Resuscitation (R&R) teams and March Past teams for Collaroy Surf Lifesaving Club, and won several NSW Surf Lifesaving titles before she got sick. She was also a patrolling member at Collaroy. Alana was a member of the Manly Warringah Little Athletics Club as an accomplished "chucker", competing at state level in the Shotput and Discus events.
So when Alana started getting shoulder and back pain, we assumed the pain was the result of her training and competition. But that wasn't to be …..
Alana was diagnosed with Ewings sarcoma, a rare form of bone cancer in children, on 4 October 2017. Within three days she had undergone major surgery to stabilise her spine and remove tumours. Not only did Alana have to learn to walk again, but she had to endure so many challenges throughout her treatment.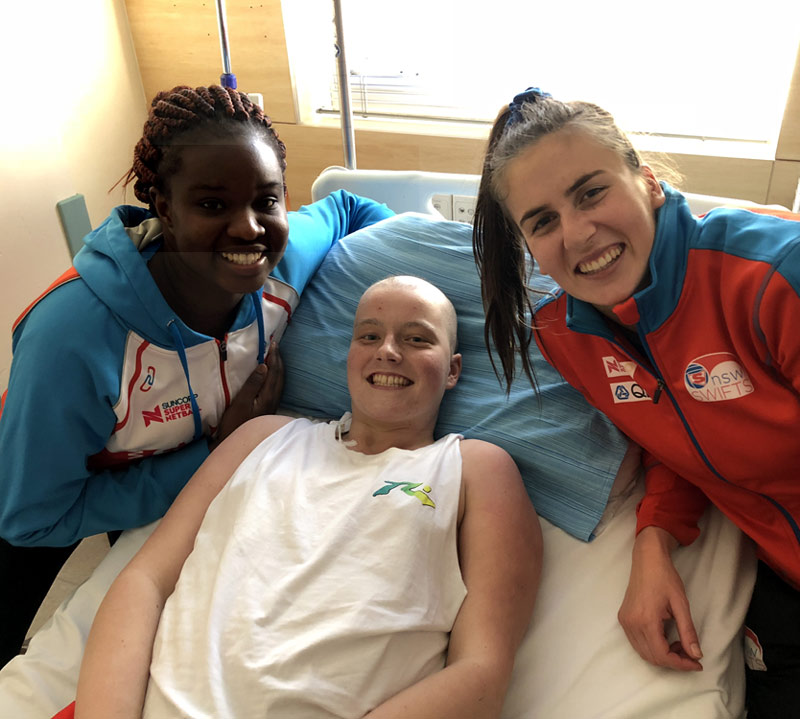 The amazing charity, Redkite, conducts "the bead program" at Westmead Children's Hospital. As Alana's cancer journey and treatment progressed, she was given beautiful decorative beads that represented all the steps she took and milestones she reached. Alana so enjoyed being involved in the program, and was proud to show her "bravery beads" to friends and family.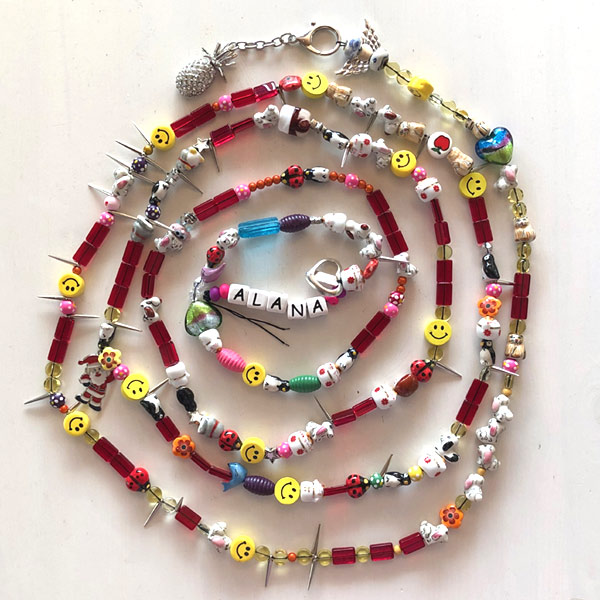 Alana's treatment included the following
insertion of central line
major back surgery
insertion of Vas-Cath to enable Stem Cell harvesting
38 tests and scans
16 rounds of chemotherapy
16 rounds of radiotherapy
46 blood transfusions
29 platelet transfusions
more than 200 injections
literally thousands of pills to swallow
2 visits to the Intensive Care Unit (ICU)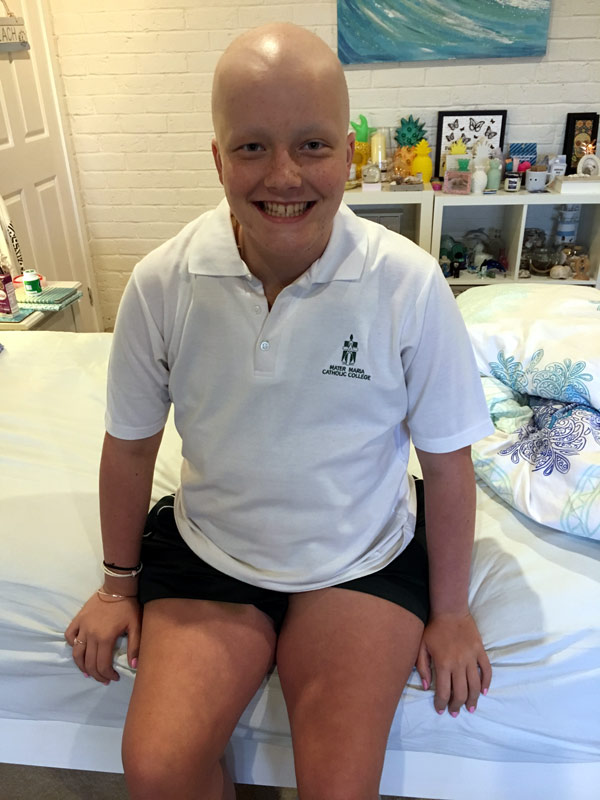 When Alana was well enough, she did "hospital school", and was so excited to go to "real" school a couple of times to see her friends and teachers at Mater Maria Catholic College, Warriewood.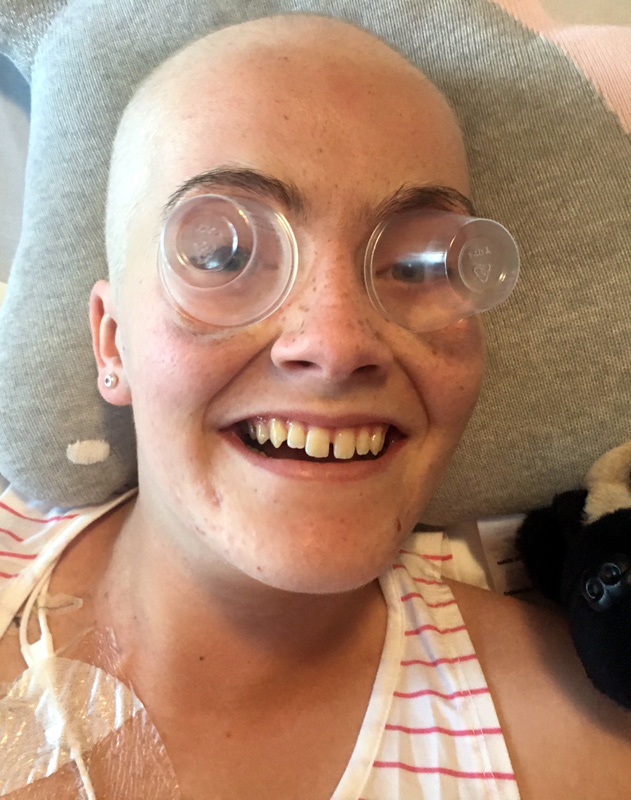 Throughout her Cancer Journey, Alana was amazing …. she never EVER complained or questioned "why me"?? She managed everything with her beautiful smile and fought so hard to be "Cancer Free".
On 28 July 2018, less than 10 months after she was diagnosed, and one week before her 15th Birthday, we lost our beautiful Alana. She passed quickly and without pain. We were with her right to the end, holding and cuddling her, and telling her how much we loved her and would never forget her.
Our beautiful Pineapple Princess was gone ….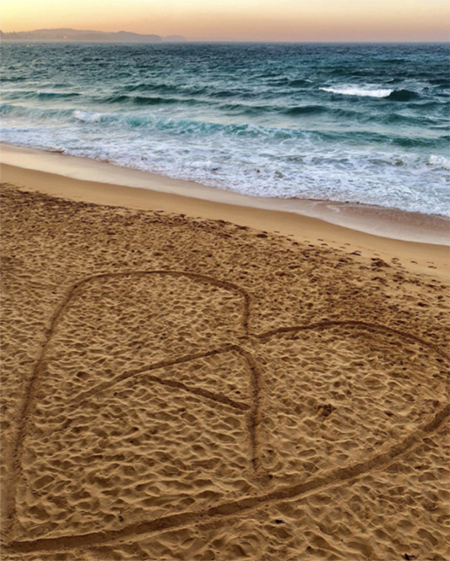 The Facts about Kids Cancer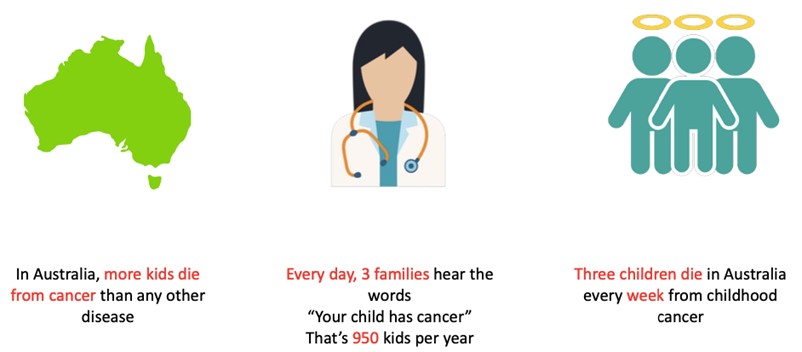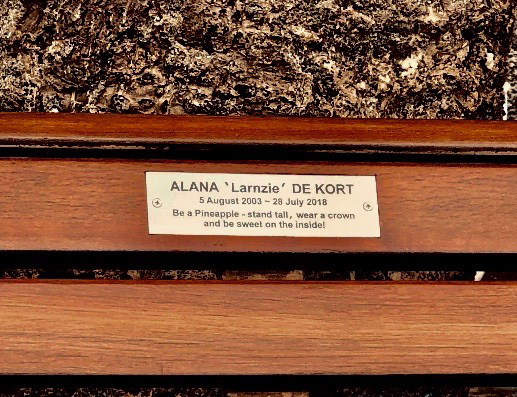 There are significant side effects of Chemotherapy drugs, including reducing patients' ability to fight infection. During treatment, Alana's blood was tested almost daily for Haemoglobin, White Cells, Neutrophils and Platelet levels. When her numbers were low, Alana had no energy, became very pale, felt sick and was at risk of infection.
Throughout Alana's fight against cancer, she received 46 blood transfusions and 29 platelet transfusions. We used to call them her "tomato juice" and "pineapple juice". These blood products made Alana feel better almost immediately, and helped her continue her fight.
After being exposed to the importance of blood products in the treatment of cancer, and after losing our beautiful Alana, we have become regular blood and plasma donors, and we encourage others to donate as well. We promise that you will feel great after donating, knowing that you have truly helped prolong and save lives …
Thank you to all those special donors who helped our Alana, and who help cancer patients every day. Thank you Red Cross Lifeblood for enabling this.